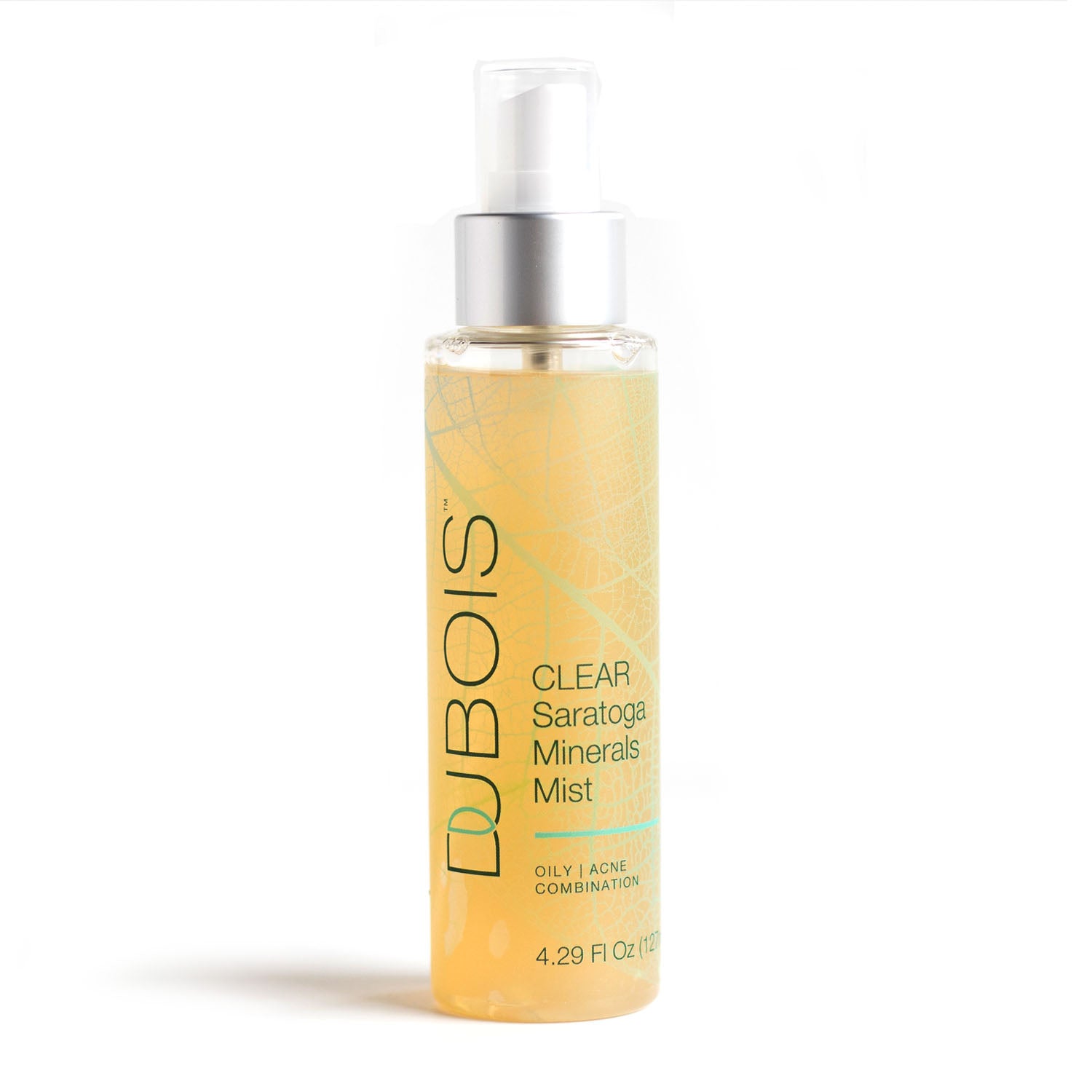 Clear Saratoga Minerals Mist
A calming, clarifying, and hydrating face mist rich in prebiotics, peptides, and encapsulated extracts that reduce inflammatory conditions and strengthen the skin barrier.
Skin Types:
Suitable for all skin types
127ml/4.29fl.oz

Safe

Tested

Cruelty-Free

Vegan

Recyclable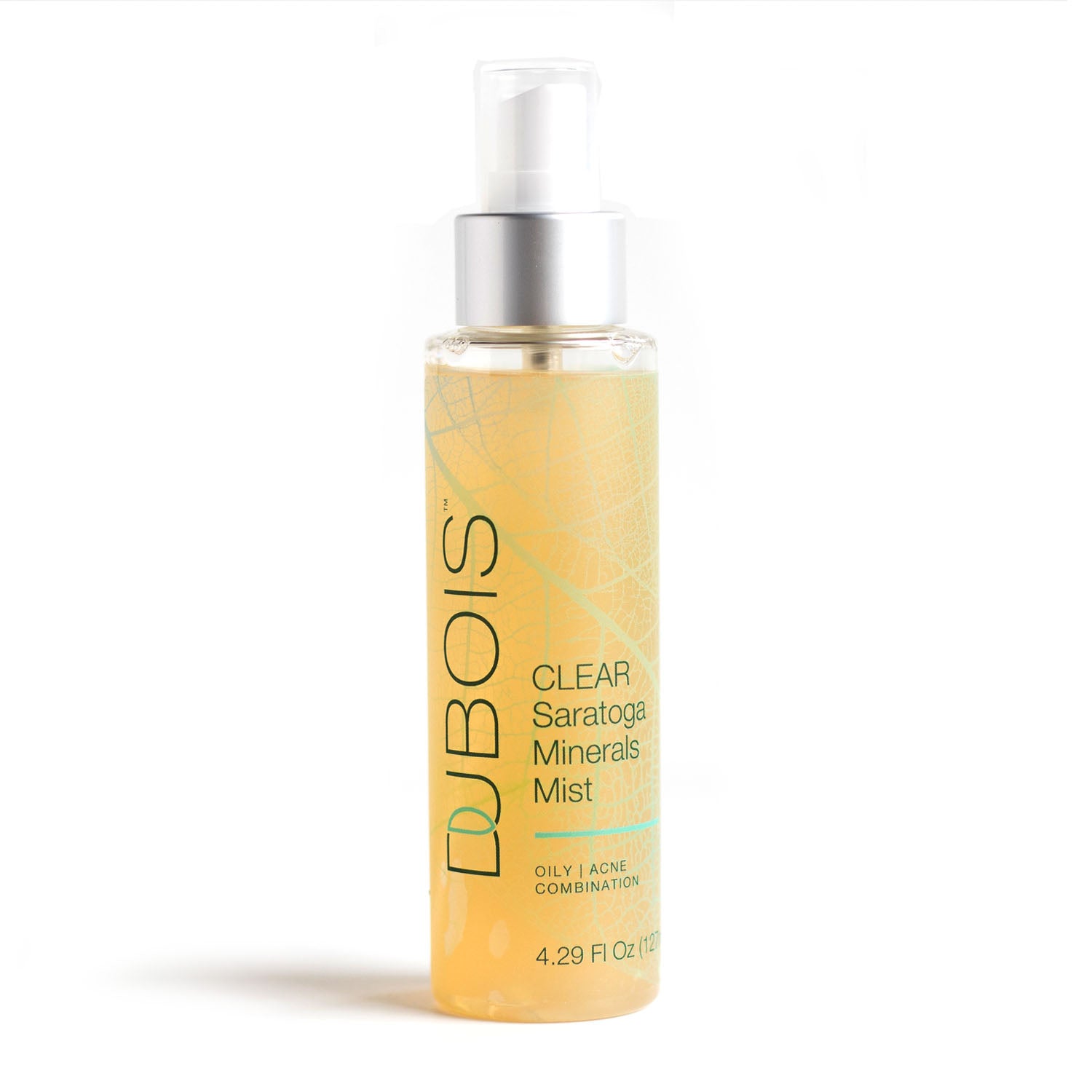 Clear Saratoga Minerals Mist
Sale price

$45.00
Regular price
Choose options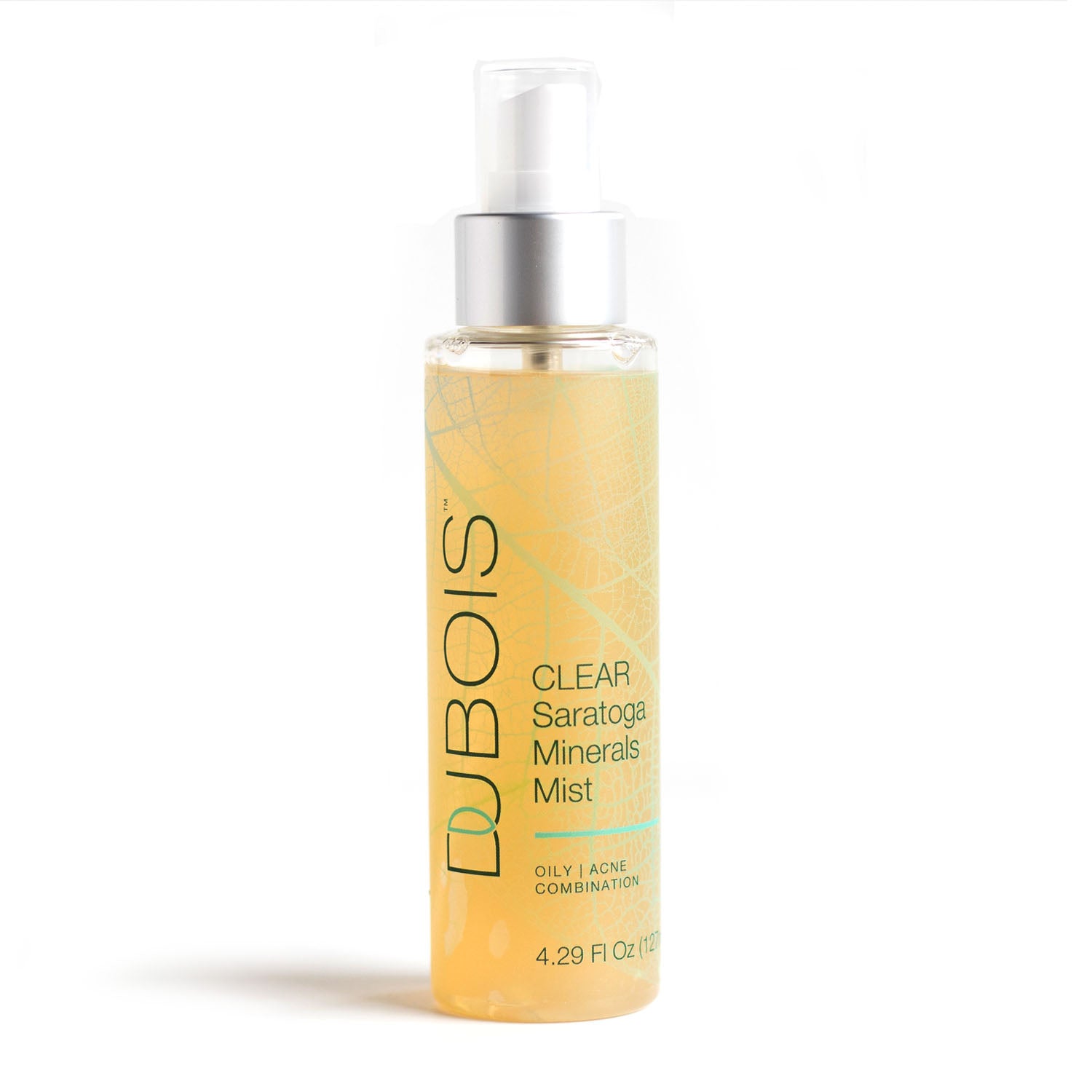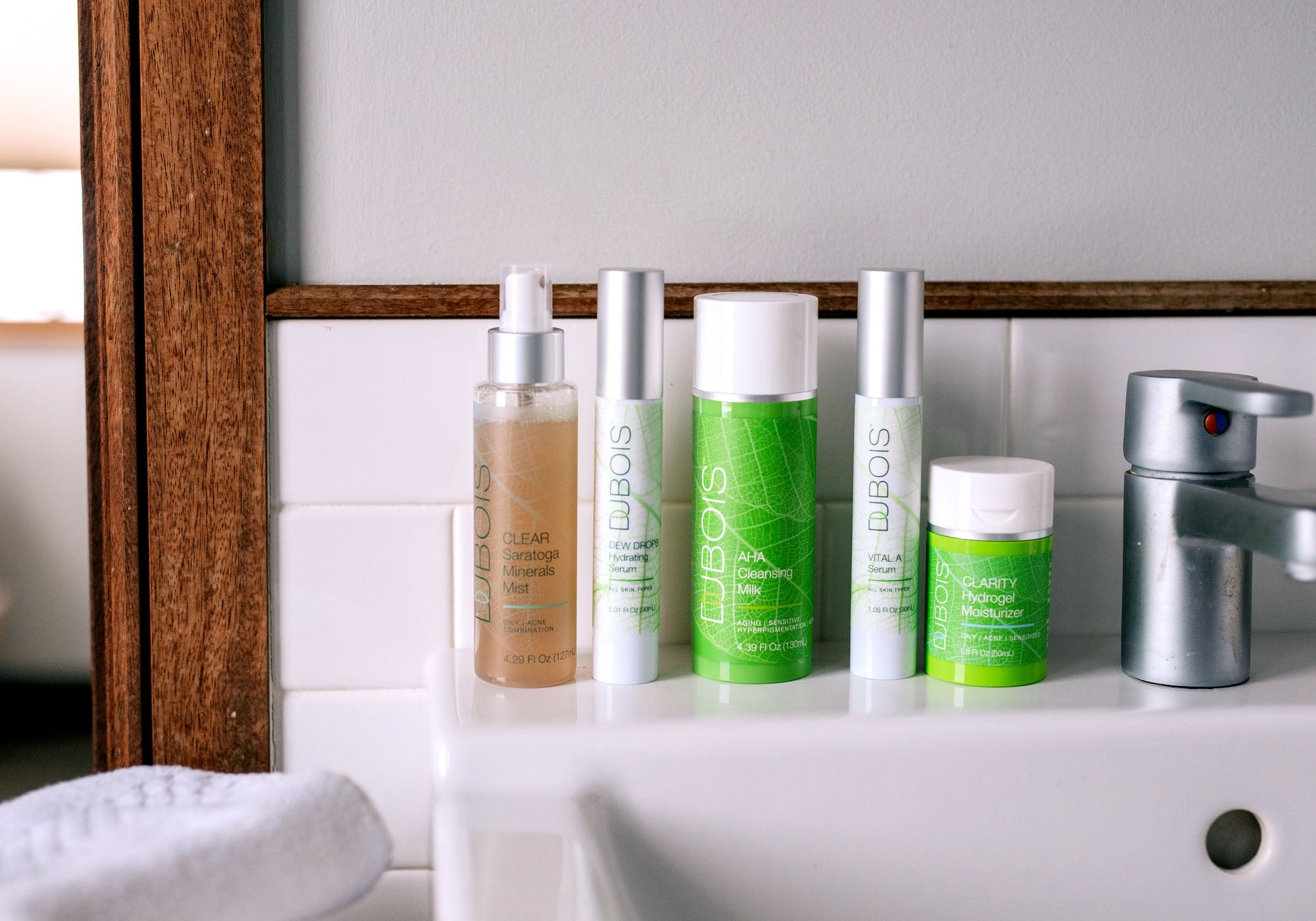 gentle daily cleanser
CLEAR SARATOGA MINERALS MIST
Experience a calming, clarifying, and hydrated complexion with our luxurious CLEAR mist. Infused with prebiotics, peptides, and encapsulated extracts, this refreshing formula reduces inflammation and strengthens the skin barrier, leaving your skin smooth, supple, and revitalized. Featuring Saratoga Minerals sourced from the natural mineral springs of Saratoga, New York, this mist nourishes and balances the skin with minerals and trace elements. Suitable for all skin types, use it as a toner or refreshing spritz to keep your skin feeling hydrated and revitalized throughout the day.

Directions: To use our Clearing Mineral Mist, shake well and mist onto face and neck from 6-8 inches away. Let it dry naturally without rubbing. Use as a refreshing mist throughout the day, after cleansing and before moisturizing, or as a makeup setting spray. Enjoy clearer, brighter, and healthier-looking skin with regular use.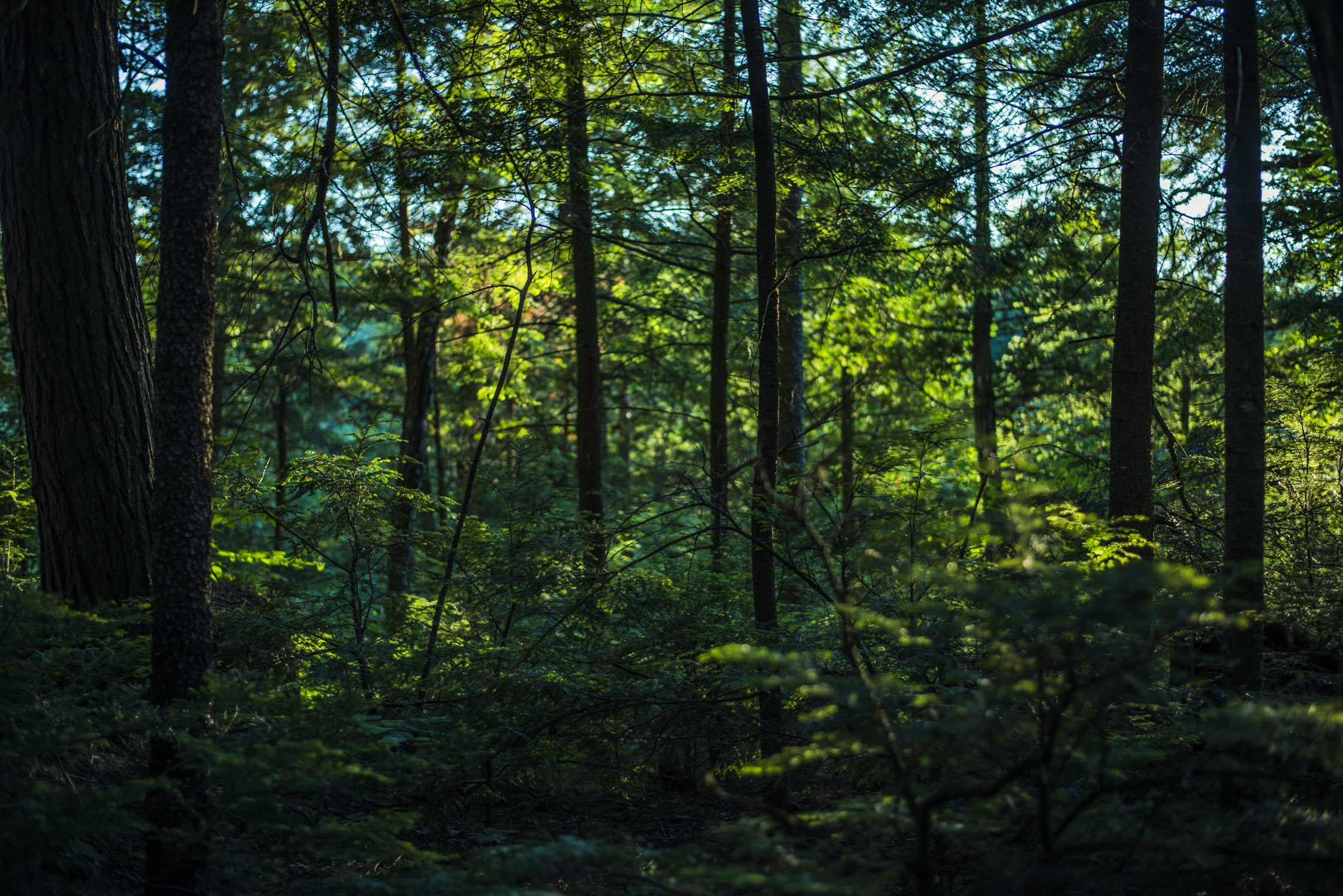 QUICK TIP FROM DENISE
Use as a toner: After cleansing your face, spray the clearing mist onto a cotton pad and gently wipe it all over your face to remove any residual dirt or makeup.
Effective and Clean Skincare
Featured Ingredients
Myrothamnus flabellifolia extract: Also known as the resurrection bush, is used for its probiotic properties. It stabilizes the skin's moisture and lipid barrier and reduces inflammation and dehydration-induced excessive sebum production which results in skin congestion. It re-hydrates the skin, strengthens the weakened skin barrier and revitalizes sensitive skin, visibly and noticeably improves skin texture.

Willow bark: Contains salicylic acid, which is a natural beta-hydroxy acid (BHA) that helps to exfoliate the skin and unclog pores. In a clearing facial mist, willow bark extract can help to remove dead skin cells and excess oil from the skin, helping to prevent breakouts and promote a clearer, more radiant complexion. It also has anti-inflammatory properties that can help to soothe and reduce redness and irritation caused by acne. Overall, willow bark extract is a beneficial ingredient in a clearing facial mist as it helps to exfoliate and unclog pores, reducing the appearance of blemishes and promoting clearer, healthier-looking skin.

Magnolia bark encapsulated extracts: Possess anti-inflammatory, antimicrobial, and antioxidant properties. These extracts help to reduce inflammation, calm irritated skin, protect against environmental stressors and signs of aging, and promote clear and healthy-looking skin.
Clear Saratoga Mineral Mist
Frequently Asked Questions
Q: What are the benefits of using a facial mist?
A: Using a facial mist can offer several benefits for your skin: hydration to combat dryness and keep skin moisturized, toning to balance skin pH and prep for serums and moisturizers, soothing sensitive or irritated skin, and setting makeup after application for a dewy finish.
Q: What are the benefits of Saratoga Spring water for skin health?
A: Natural spring water from Saratoga Springs provides naturally-occuring minerals, as well as the hydration and soothing benefits.
Mineral Enrichment: Spring water is naturally rich in minerals like calcium, magnesium, and potassium, which can help nourish and revitalize your skin.
Q: How should I incorporate a mist into my skincare routine?

A: To make the most of this mineral mist, follow these steps: start with cleansing, hold the bottle 8-10 inches from your face, close your eyes and mist evenly, gently pat with your fingertips to help the mist absorb. Then follow with your preferred serum, moisturizer, and sunscreen. A mineral mist helps improve the absorption of subsequent products while providing an extra layer of hydration and protection.
Q: Is this product suitable for all skin types?
A: Saratoga Springs Mineral Face Mist is formulated to be gentle and suitable for most skin types, including sensitive skin. However, if you have specific skin concerns or conditions, we recommend conducting a patch test before using it regularly to ensure it's compatible with your skin.
Q: Can I use this mist on top of makeup?
A: Yes, you can use this mist to set your makeup or refresh your look throughout the day. Simply hold the bottle at arm's length and lightly mist over your face to give your makeup a natural, dewy finish.
Q: How often should I use this mineral mist?
A: You can apply this mist as often as needed or desired. It's great for daily use in your skincare routine and can also be used whenever your skin feels dry or in need of a refresh.
Q: Can I use this mist on other parts of my body?
A: While it's primarily designed for the face, you can use it on other areas of your body that may benefit from a refreshing and hydrating mist, such as your neck, chest, or arms.
ALL INGREDIENTS
Aqua, Rosa Damascena(Rose) flower water, Lavandula x intermedia var. Grosso (lavender) flower water, Glycerin, Populus tremuloides (aspen)bark extract, Salix Nigra (willow) bark extract, lactobbacillus/Arundinaria gigantea 9bamboo) fermet filtrate, Salix alba (willow) bark extract, magnolol/honokiol, polyglyceryl-10 oleate, aprico kernal oil, polyglyceryl-6 esters, sorbian palmitate, xylitylglucoside, anhydroxylitol, xylitol, caprylyl capryl glucoside, sodium levulinate, pisum sativum extract, citrus aurantium amara (neroli) flower oil, cananga odorata (yland ylang) flower oil, Lactic acid, sodium anisate, phenethyl alcohol, citirc acid.
CLEAN + GREEN PRODUCT FACTS