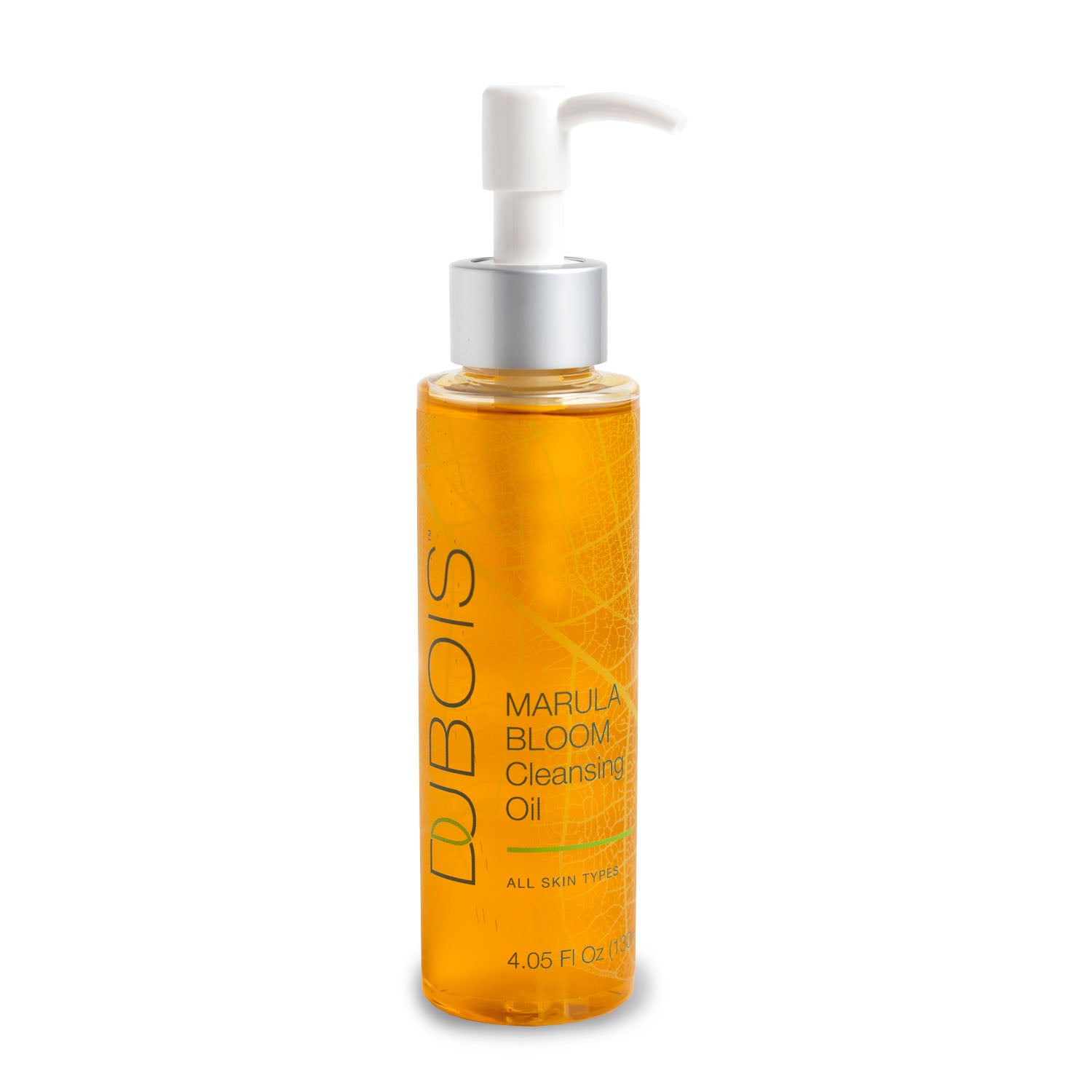 Marula Bloom Cleansing Oil
Our Marula Bloom cleansing oil effectively breaks down oil from makeup and/or sebum while leaving skin clean, soft, and hydrated.
Skin Types:

Suitable for all skin types
130ml/4.05oz

Safe

Tested

Cruelty-Free

Vegan

Recyclable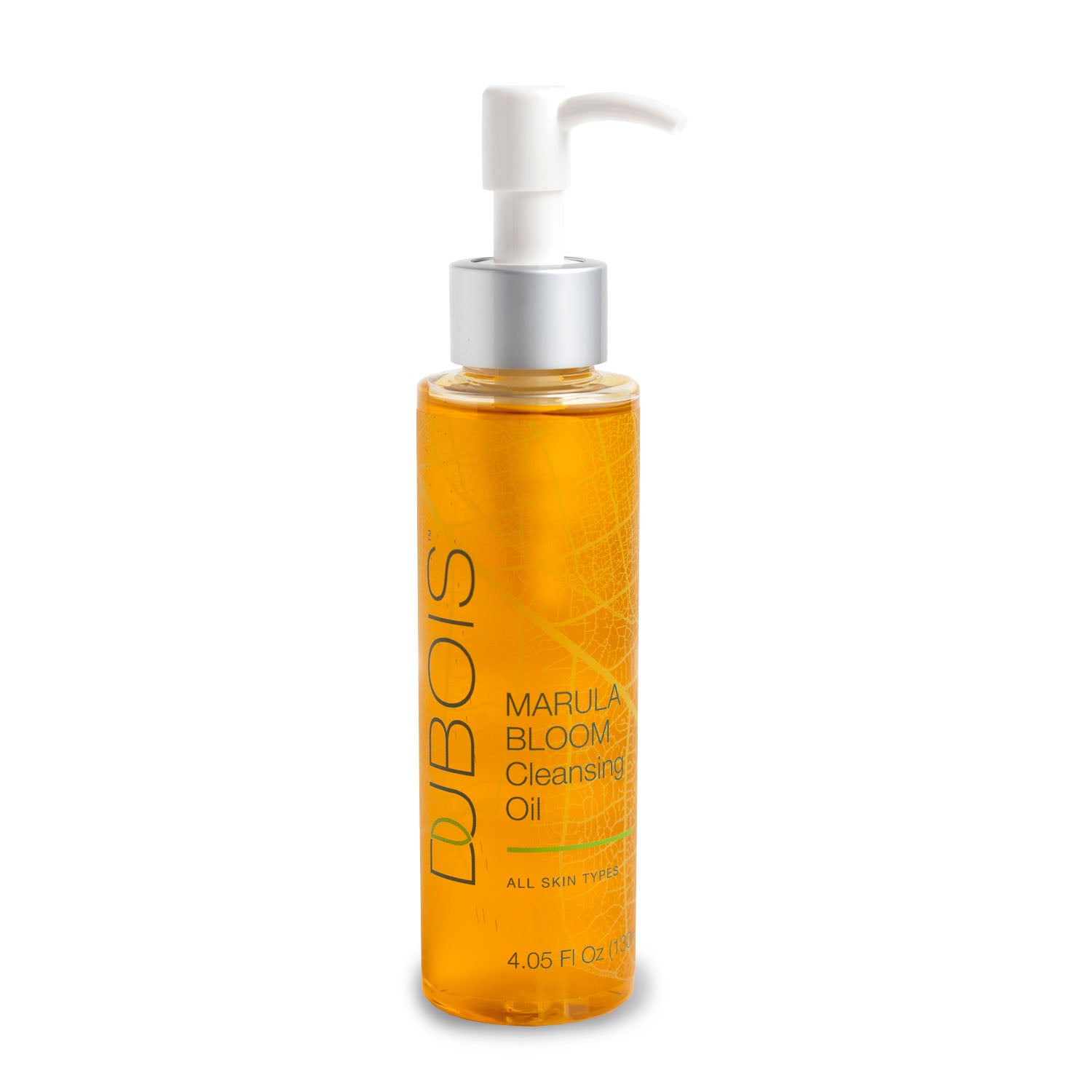 Marula Bloom Cleansing Oil
Sale price

$61.00
Regular price
Choose options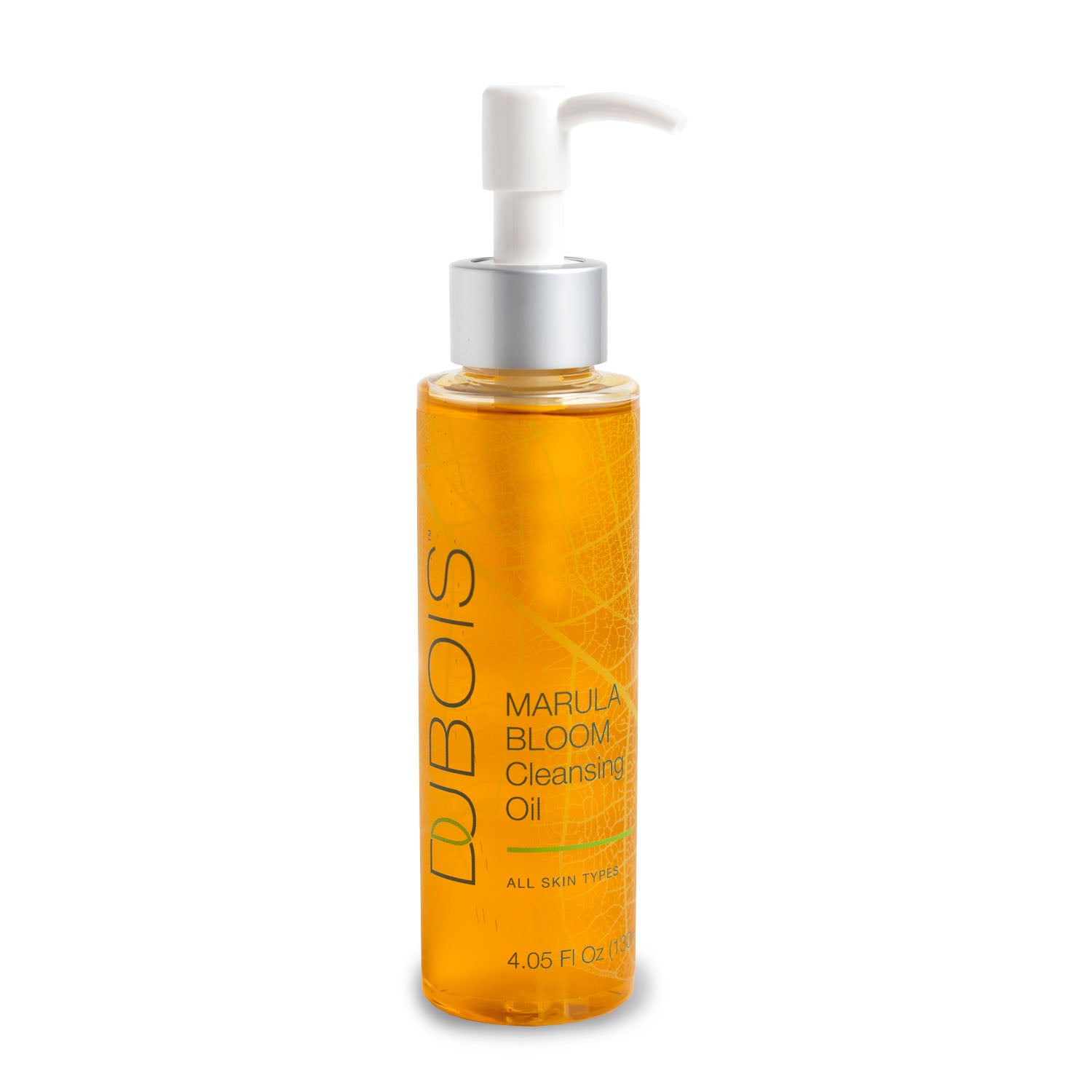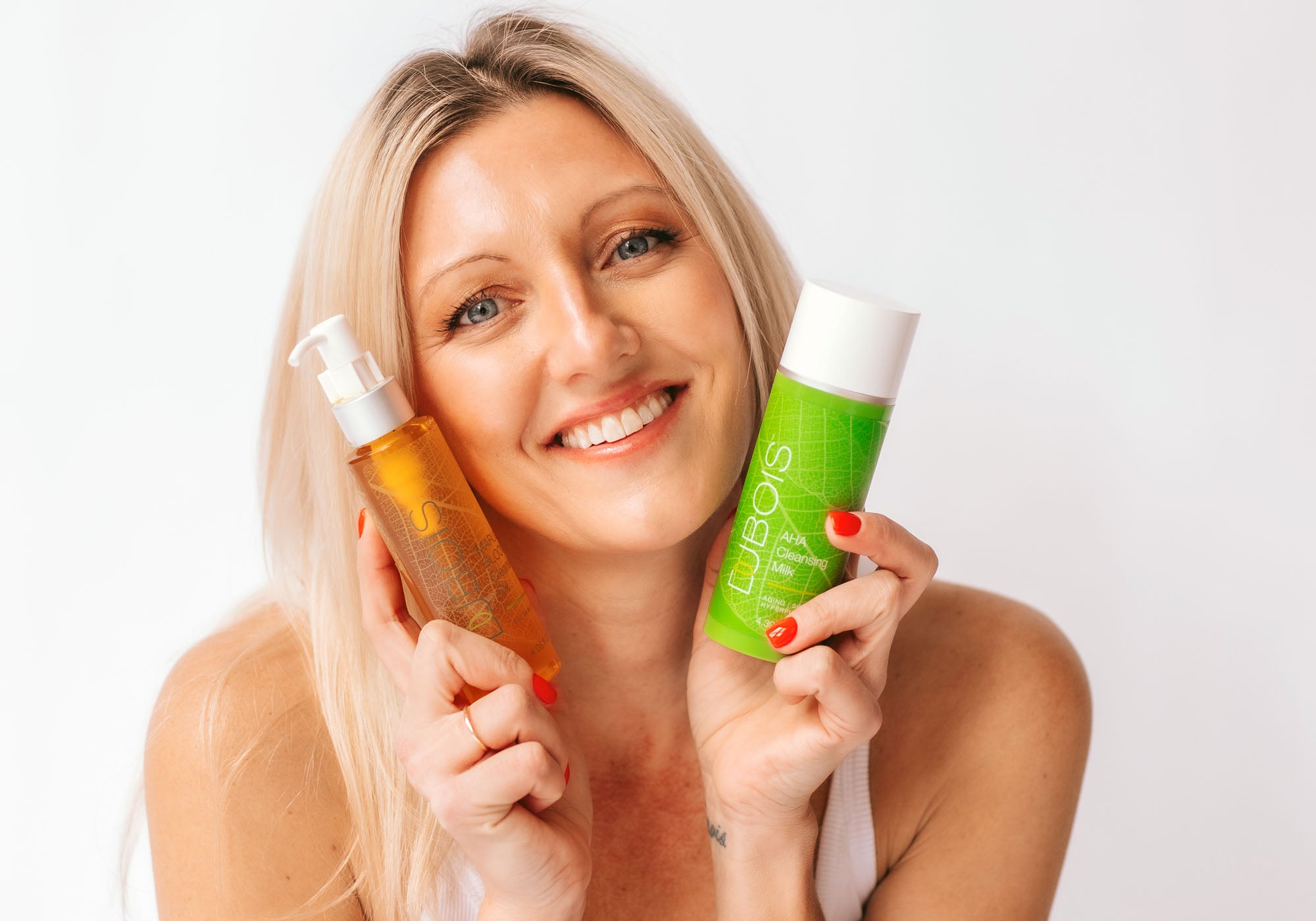 Discover
MARULA BLOOM CLEANSING OIL
Transform your skincare routine with this luxurious cleansing oil. A powerful formula that effortlessly dissolves makeup, oil, and sunscreen while infusing your skin with nourishing nutrients. Add water to activate the transformation from oil to milk, sweeping away impurities and leaving your skin feeling soft, clean, and deeply hydrated. Infused with omega-rich chia and marula seed oils, along with sea buckthorn fruit oil and propolis, our cleansing oil fortifies and protects your skin while you cleanse. Whether used as a standalone cleanser or as the first step in a two-step program, our cleansing oil will leave your skin feeling pampered, nourished, and ready to face the day.

Directions: Indulge in a luxurious skincare experience with this cleansing oil. Apply a small amount to moistened skin, massage gently, and rinse with warm water for a renewed, radiant complexion. Follow with your preferred cleanser or toner for the ultimate pampering indulgence.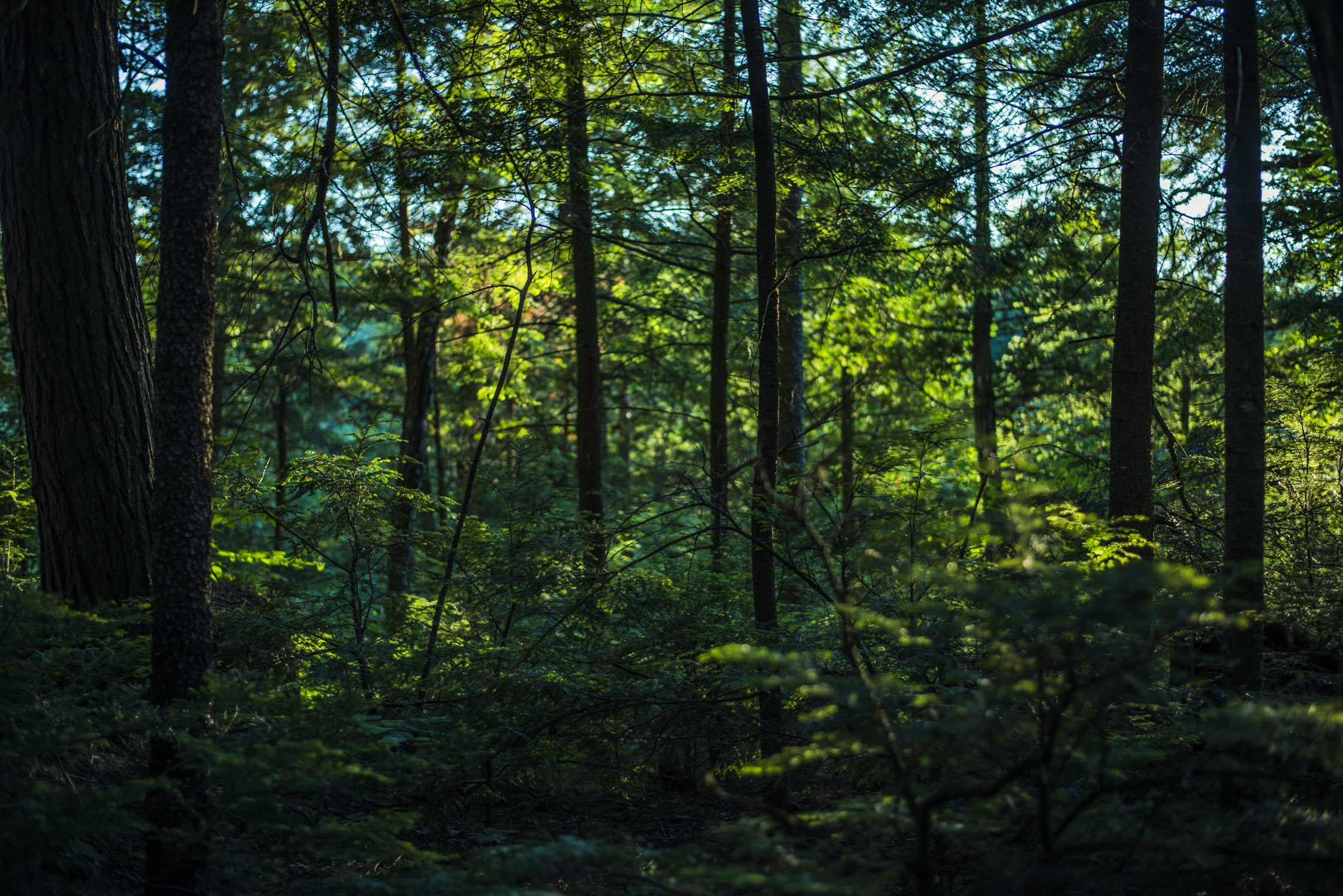 QUICK TIP FROM DENISE
A nourishing cleansing oil that effectively removes makeup and impurities while infusing the skin with Omegas. When mixed with water it "blooms" and washes away clean. Can also be used as a facial massage oil due to its fantastic slip and skin benefits.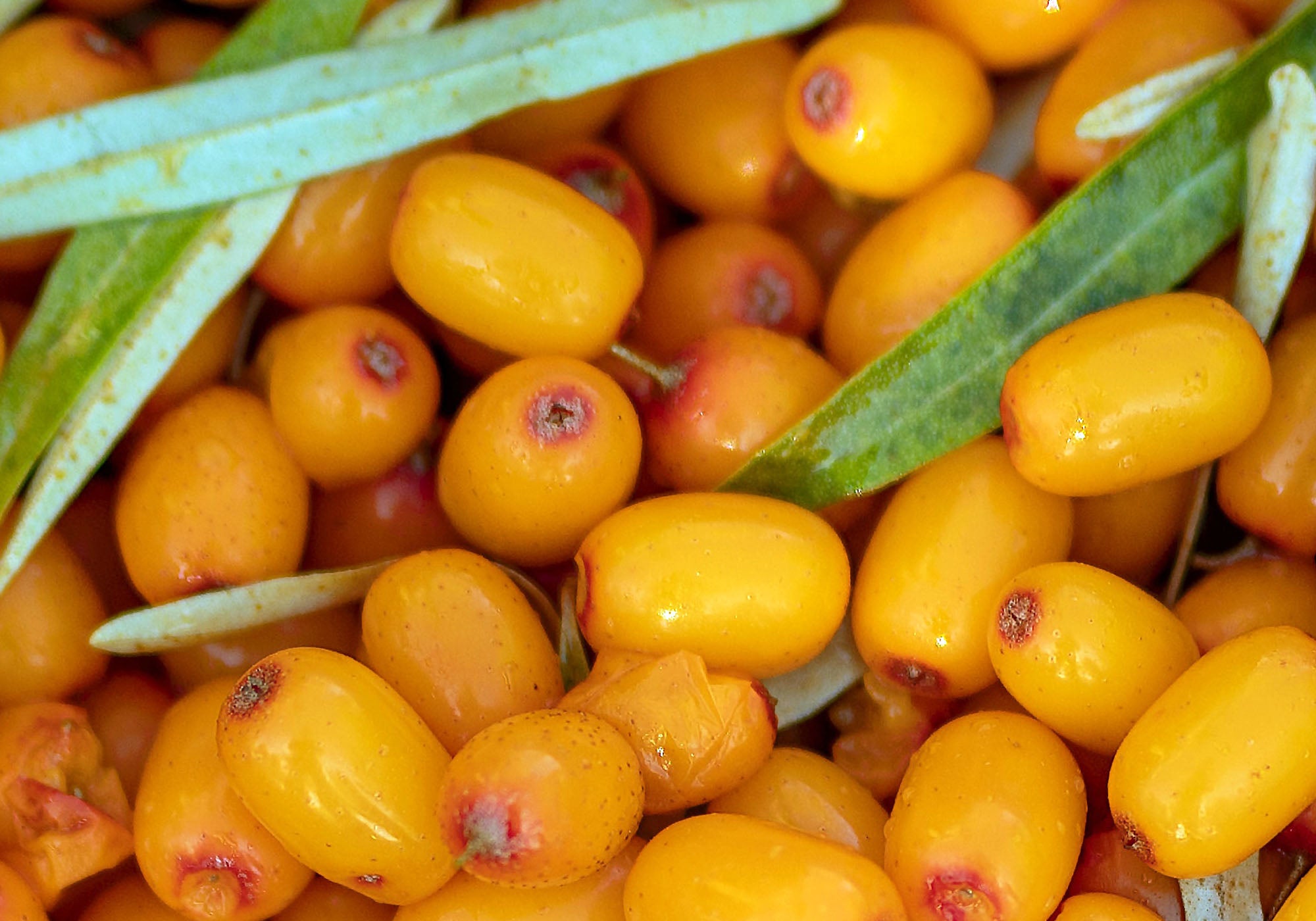 Effective and Clean Skincare
Featured Ingredients
Marula Seed Oil: This ingredient is high in antioxidants, essential fatty acids, and amino acids, which can help to nourish and hydrate the skin while protecting it from environmental stressors. The high-quality Marula Oil from Kenya and Tanzania used in the cleansing oil can provide additional benefits, such as reducing inflammation and improving skin elasticity.

Sea Buckthorn Extract: This ingredient has traditionally been used to treat wounds and improve healing, which can make it a valuable addition to skincare products. Sea Buckthorn Extract is also high in antioxidants, which can help to protect the skin from free radical damage and premature aging.

Propolis: Produced by bees, propolis is a sticky, brown resin that can offer antibacterial, anti-inflammatory, and antifungal benefits. In skincare, propolis can help to soothe and protect the skin while reducing redness and inflammation. Additionally, propolis can aid in healing and regeneration of the skin, making it a useful ingredient in a cleansing oil.
MARULA BLOOM CLEANSING OIL
Frequently Asked Questions
Q: Is a cleansing oil suitable for oily skin?
A: Absolutely! Cleansing oils can be beneficial for oily skin types. They work on the principle that "like dissolves like," meaning that the cleansing oil can help dissolve excess oil and impurities on the skin's surface. Our Luxurious Cleansing Oil, for example, effortlessly removes makeup, oil, and sunscreen while infusing your skin with nourishing nutrients, leaving it soft, clean, and deeply hydrated.
Q. When and how should I use a cleansing oil?
A: Cleansing oils are versatile and can be used in various ways to suit your skincare routine: as a makeup remoer, for cleaning makeup brushes and sponges, and for double cleansing.
Q: How do I double cleanse using this cleansing oil?
A: Double cleansing is a two-step cleansing process that involves using an oil-based cleanser, like our Marula Bloom Cleansing Oil, followed by a water-based cleanser, like our AHA Cleansing Milk.
Q: When is the best time to use a cleansing oil in my skincare routine?
A: The best time to use a cleansing oil depends on your skincare routine and personal preferences. You can use it as a makeup remover in the evening as the first step in your nighttime skincare routine to effectively remove makeup, sunscreen, and impurities. You can also use it for cleansing in the morning to refresh your skin and remove any oils or impurities that may have accumulated overnight.
ALL INGREDIENTS
Helianthus annuus (sunflower) seed oil, isoamyl laurate, Prunus armeniaca (apricot) kernel oil, polyglyceryl-2 sesquioleate, squalane, polyglyceryl-2 caprate, Sclerocarya birrea (marula) seed oil, caprylic/capric triglyceride, Laminaria ochroleuca extract, propolis extract, Hippophae rhamnoides (sea buckthorn) fruit extract, Calendula officinalis (calendula) flower extract, Salvia hispanica (chia) seed extract, Rosmarinus officinalis (rosemary) leaf extract, Citrus aurantium (neroli) flower oil, Anthemis nobilis (roman chamomile) flower oil, Pelargonium graveolens (geranium) leaf oil, Hemidesmus indicus (sarsaparilla) root extract, Lavandula angustifolia (lavender) flower oil, Santalum spicatum (sandalwood) wood oil, Cymbopogon martinii v. motia (palmarosa) leaf oil, Cinnamomum camphora (ho wood) wood oil, bisabolol
CLEAN + GREEN PRODUCT FACTS